3 County Fair School Bus Demolition Derby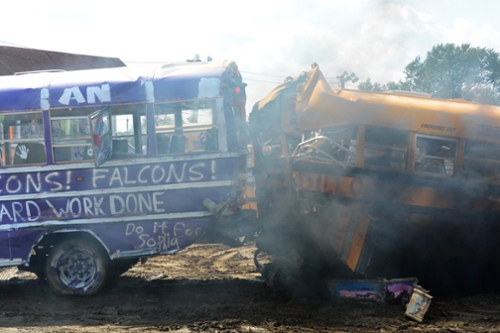 Monday, September 5, 2:00 pm
3 County Fairgrounds, Northampton Ma.
The last day of the 2022 3 County Fair is your last chance to catch some demolition derby action as the final school bus demo derby takes to the ring for the last legalized road rage event of the 2022 3 County Fair. There will also be the final Enduro Race for this years fair just before the school bus demo derby. It all starts at 1pm. Enduro race applications online at skyfireproductions.us and at the 3 County fair office. Advance entry $30.00. Day of event $40.00.
Posted to: Skyfire Events