3 County 4&6 cyl Demolition Derby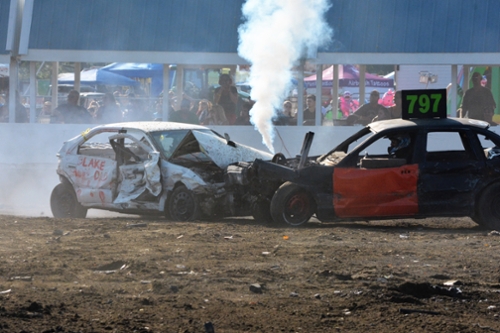 Friday, September 1, 7:00 pm
3 County Fairgrounds, Northampton Ma.
The 2023 3 County Fair 4&6 cylinder demolition derby is set to start Sept.1rst at 7pm. This years demolition derby will not be a stock event, due to the difficulty and expense of obtaining cars we have changed the rules for preparation of car to allow these cars to be used for more than one event. The rules have also changed for the Minivan demo. Registration and rules at skyfireproductions.us. and registration forms at the 3 County Fair office. Registration will also be available day of event and registration will open at 2pm.
Posted to: Skyfire Events on 2023-05-16 11:59:58 (updated 2023-05-16 12:27:21).