3 County Fair School Bus Demolition Derby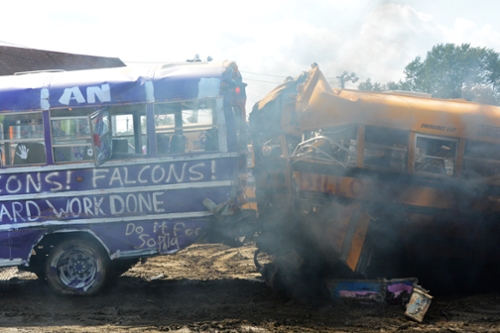 Saturday, September 2, 7:00 pm
3 County Fairgrounds, Northampton Ma.
It's school bus demolition derby time at the 2023 3 County Fair. Get there early as this event always sells out hours before the 7pm start time. The evenings excitement starts with the always unpredictable Enduro Race. Saturday night is the first of two days of Enduro Racing and School Bus Demolition Derby action. Registration for the Enduro is online at skyfireproductions.us and will be available the day of event. Registration will open at 2:30 pm.
Posted to: Skyfire Events on 2023-05-16 12:36:02 (updated 2023-05-16 12:41:20).