Addison County Fair & Field Days ATV Drag Racing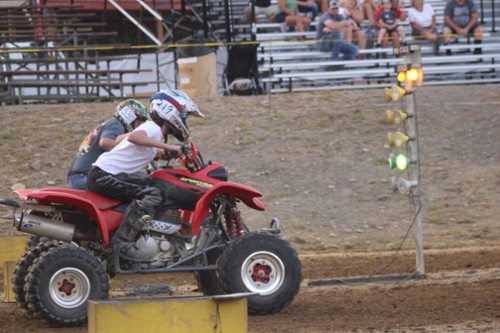 Thursday, August 10, 7:00 pm until 10:00 pm
Addison County Fairgrounds, New Haven Vt.
ATV drag racing Thursday Aug 10th at the Addison County Fair & Field Days. This event is open to ATV's and Side by Sides. Classes will be determined by entries. This will be double elimnation, number of entries will be limited. Racing will be with a .400 Pro Tree and racers will get thier reaction time, elapsed time, and top speed at end of run. Printouts will be available for each racer after each run. Entry forms online at skyfireproductions.us and will be available day of event. Helmets and proper clothing rerquired , long pants, shoes or boots no open toed footware. Registration opens at 3pm and racing starts at 7pm.
Posted to: Skyfire Events on 2023-05-25 19:05:35 (updated 2023-05-25 19:08:06).